By Mark Olsen on August 20, 2019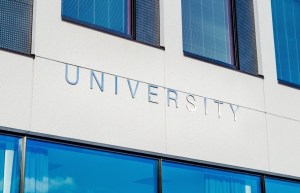 In the wake of a string of high-profile crimes on college campuses over the last few years, the importance of on-campus security at schools and universities has only become more prominent.
Gun violence receives much of the attention on college campuses, but there are plenty of additional threats that students, administrators, and school employees face on a daily basis. When armed with the right training and resources, campus security has the ability to intervene, prevent, and stop criminal activity.
Practical Ways Two-Way Radio Accessories Improve Campus Security
Training alone isn't enough. Knowledge and procedures can only do so much for a team of campus security professionals. In order to maximize efficacy and lower the rate of serious crimes on school campuses, security professionals must be armed with the best technology possible. In particular, they need advanced communication solutions.
Most schools already have a core communication system in place. But if you compare leading security teams to lesser performing ones, you'll discover that the former do a good job of leveraging the right two-way radio accessories to amplify their efforts. Here are a few of the top gadgets they rely upon:
G1W: Sometimes campus security teams need a system that's sleek enough to blend in with the uniform, yet strong enough to provide a reliable source of communication. With the G1W, you get a lightweight one-wire surveillance kit with a full-size push-to-talk microphone and up to 12 interchangeable ear options.
PRSM-HD3: With speaker microphones, campus security professionals need something that's compact and rugged enough to withstand the daily demands of the job, yet well calibrated to provide crystal clear audio transmission. The PRSM-HD3 fits this bill to a T. Not only is it wind, water, impact, and dust resistant, but it also comes backed by a three-year warranty.
GRSMA: When security teams have two-way radios with built-in speaker microphones, all that's necessary is a listen-only earpiece. The GRSMA single pin listen-only accessory for speaker mic is perfect for this application. There are two models available – a short 9" option and a longer 18" version. There are also 12 different ear options for ultimate versatility and comfort.
Explore Your Two-Way Radio Accessory Options
At Impact Radio Accessories, we're proud to provide colleges, universities, and other schools with solutions that are designed to enhance campus security in a cost-effective way. Contact us today to learn more about our products and how they can help you!
---
Impact Radio Accessories is a world leader in the design and manufacture of unique communication products including surveillance earpieces for a range of industries and applications including public safety, security, hospitality, and others. Contact us today to learn more about our product offering!
Like this? You might also like:
Category: Education Industry
Tags: