By Mark Olsen on June 18, 2015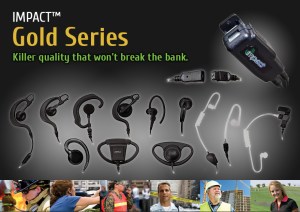 Lakewood Church. Houston, TX
Church Radios are a must! Of the 50 largest Church Congregations in the USA, the smallest has over 9,000 in attendance per service.
There is a huge market for Radios and Accessories in Churches across the country. With so many Churches rivaling the biggest stadiums in sports, communication is key! What to buy and why is important. You can't afford to have a communication breakdown due to an unreliable or low quality earpieces or mics. Impact has supplied some of the largest venues in the world with accessories (2010 Olympic Winter Games, Super Bowl 2006-2015, Baltimore Ravens, Philadelphia Phillies etc, and we have Millions of accessories in rental fleets which deploy to Thousands of events and Festivals annually. We have the experience and the quality to ensure your communications are quick, clear, concise and reliable.
When buying Impact Products over OEM (Motorola, Vertex, Kenwood, Icom) products, you'll get peace of mind by doubling or tripling your warranty with a better quality product
These are our Top 3 selling products to Churches around North America. We have listed the features and competitive advantages to help you compare.
Perfect for Church Security, Ushers, Sound Techs, Children's Ministry, Parking, & General Administration.
Gold Series Surveillance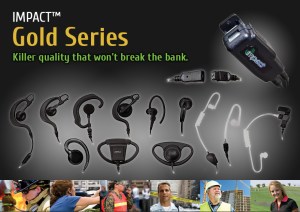 G1W, G2W
The lightweight, yet robust surveillance kits include a full size push-to-talk/microphone with clothing clip and Kevlar re-enforced cabling. The Snaptight™ feature allows the user to select from 12 different, and fully interchangeable ear options creating the most cost effective, versatile and hygienic solution on the market! And best of all, a no questions asked 2 Year Warranty. See (Gold Series Explained)
Save 30-50% when comparing to OEM Surveillance kits of the same quality.
More Surveillance Options HERE
---
Speaker Mic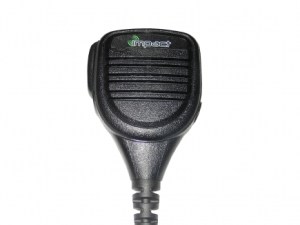 PRSM-HD3
Impacts best selling microphone with over 1/2 a million currently fielded. Built super tough to withstand heavy use in demanding environments. Crystal clear audio, replaceable clip, standard 3.5mm accessory jac, Kevlar™ re-enforced coil cabling and dust, water, vibration and wind resistant. This Mic carries a 3 Year Warranty.
20-30% savings when comparing to an OEM Speaker Mic of the same quality.
More Speaker Mic Options HERE
---
Universal, Low Cost 6 Bank Charger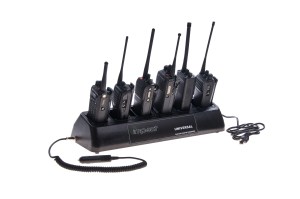 AC/DC-6LC
A space saving design and internal power supply makes this the perfect multi-charger when space is at a premium. With a universal adapter cup system to support most radio models, you can charge the battery with or without the radio attached.
Save 20-80% when comparing to an OEM or competing charger brand.
More Charging Options HERE
Category: Church Accessories
Tags: church, church radios