By Mark Olsen on November 28, 2019
Nobody likes to return merchandise but it happens (no product is perfect!) so when it does, the experience needs to be painless.
Impact's been manufacturing and selling two-way radio accessories since 1999 so we've had some time to make our products tough and continuously improve them so returns aren't a common problem.
But, when it does happen, we've tried to make our RMA process fast and easy. With our No Hassle Warranty, we typically turn around 97% claims within 48 hours. Check out our Return Policy and what this customer had to say about their experience processing an RMA with Impact.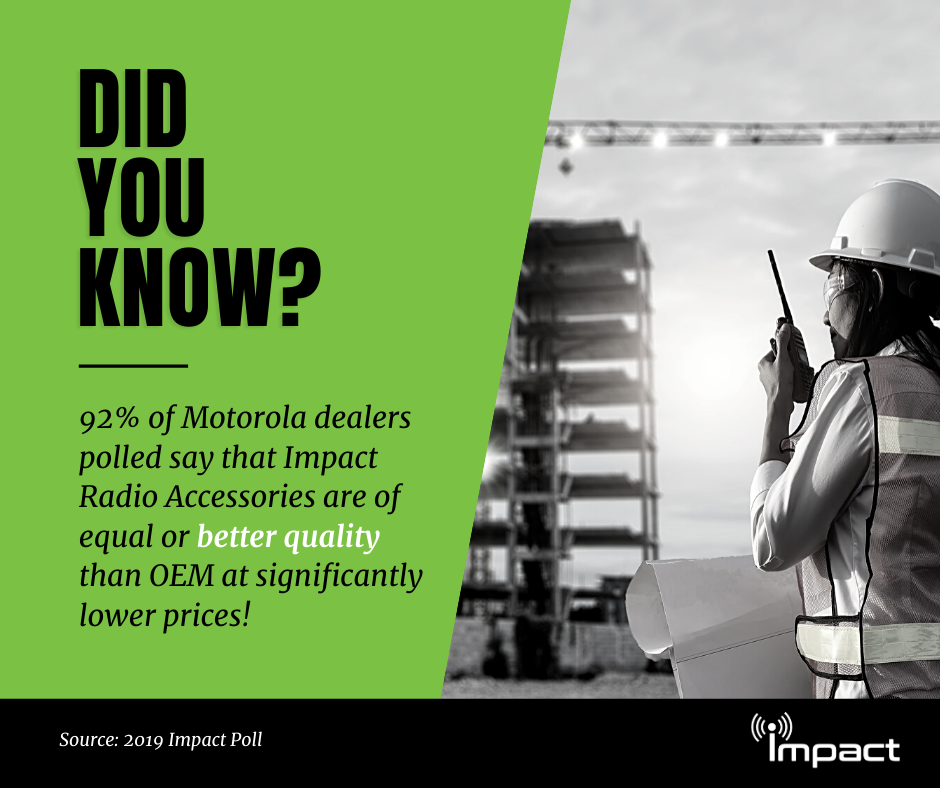 Customer Experience
"I am the first person to make my displeasure known when I feel something needs to be improved. However, I am also the first person to let people know how much their exceptional service is appreciated. As a small business of 30+ years, we stay in business not because our prices our better, but because our service is the best. I also know how much effort has to go into making your service top notch. Kudos to you and your company.
Thank you for the super fast response to my request for an RMA. Impact has the most streamlined RMA process of any company I deal with. You are appreciated!"
Denise
JS Electronics, Inc.
About Impact Radio Accessories
Impact Radio Accessories is your #1 source for two-way radio accessories. We are a world leader in the design and manufacture of communication products including surveillance kits, speaker mics, radio battery chargers, headsets, and adapters. Impact's accessories are trusted by demanding industries and applications such as public safety, security, construction, healthcare, manufacturing, transportation, hospitality, and beyond. OEM quality radio accessories at aftermarket prices.
Category: Customer Testimonials, Warranty/Returns
Tags: