By Mark Olsen on September 19, 2017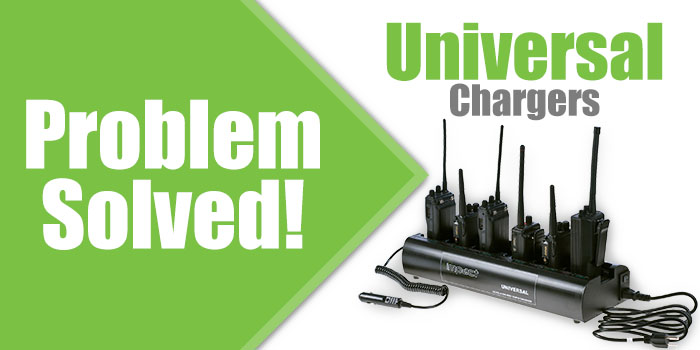 Rental houses and their customers often use a variety of radios to meet a wide range of needs and budgets. The problem they face is how to efficiently charge a large number of radios from a variety of manufacturers such as Motorola, Kenwood, Hytera and many others. To solve this problem, IMPACT Radio Accessories developed our series of Universal Radio Chargers.
IMPACT Universal Chargers utilize a fully interchangeable cup system to support most new and discontinued two-way radios. All units incorporate individual micro-processors that fully and safely support Ni-Cd, Ni-Mh and Li-Ion and Li- Polymer battery chemistry's.
Each charger can be quickly customized by a user on site to take any combination of supported radios required. Using a couple of Motorola CP200D radios, a Vertex EVX-530, a Kenwood NX300, and a couple of Hytera radios? No problem! You can put all six radios in IMPACT's AC/DC-6 or AC/DC-6LC and charge them all at the same time!
These chargers are the most versatile, cost effective and user-friendly charger system on the market today! They are the perfect charger system for rental houses or any other organization that uses a variety of radios.
Category: Chargers