By Mark Olsen on June 25, 2021
Earpieces are an essential two-way radio accessory in several industries, including security, retail, hospitality, and more. There are several factors to consider when selecting an earpiece style for your two-way radio.
Here are the top 3 things you need to keep in mind when purchasing an earpiece.
1. Ear Size and Shape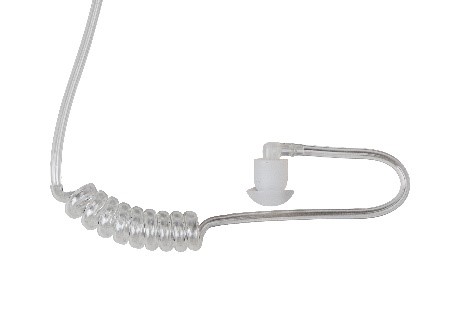 Users should select an earpiece according to the size and shape of their ear. For most people, we recommend using Impact's clear acoustic tube earbud that provides the highest quality audio. The earbud at the end of the acoustic tube comes in different sizes. People with small ear canals would require a smaller size earbud, while most people would require a standard size. We recommend using the molded ear gel for those that might find the standard earbud uncomfortable since it sits inside the ear instead of going down the ear canal.
If people have problems using even a small earbud, we recommend an ear hook with a speaker that sits inside the ear. Earpieces with Impact's D1 adjustable ring can accommodate all ear sizes and are ideal for users who require a hearing aid.
2. Application
The earpiece you purchase should depend on what your intended use is. For security and public safety, the earpiece needs to be discreet, reliable, functional, and super-tough. Impact's Platinum Series earpieces work perfectly and fulfill every security requirement.
In the education, retail, and hospitality industries, where more than one person might use accessories, earpieces must be easily replaceable, competitively priced, and remarkably robust. Impact's Gold Series earpieces come with 12 interchangeable options creating the most cost-effective, versatile, and hygienic solution on the market. The Silver Series earpieces provide significant cost savings for users on a budget yet still offer fantastic quality with reliable components.
Our blog "4 Things to Consider When Buying Two-Way Radio Earpieces and Surveillance Kits" provides further detail on selecting the right accessory according to applicational requirements.
3. Comfort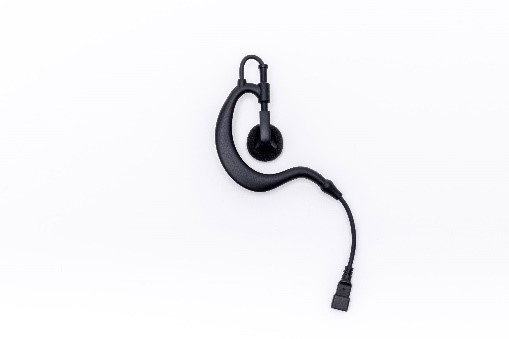 Comfort is vital, especially for users who wear earpieces for long hours at a stretch. Impact's Soft Silica Comfort Earbuds are light and stable and provide added comfort for longer use. For a less expensive option, users can select the molded ear gel made of soft silica gel that comes in three different sizes.
Impact's ear hooks have silicone rubber that goes around them for comfort, so they do not dig into the ear. However, for people with glasses, wearing ear hooks can often get uncomfortable. These people require an earpiece with a thinner, smaller hook that does not have silicone rubber. The EH-4 style earpiece provides more ease of wear for users that wear glasses
Earpieces to Suit Your Needs
Impact offers a full range of earpieces designed for every application and budget. Contact us to learn more.
---
Impact Radio Accessories is your #1 source for two-way radio accessories. We are a world leader in the design and manufacture of communication products, including surveillance kits, speaker mics, radio battery chargers, headsets and adapters. Impact's accessories are trusted by demanding industries and applications such as public safety, security, construction, healthcare, manufacturing, transportation, hospitality and beyond. OEM quality radio accessories at aftermarket prices.
Category: Earpieces, LEARNING CENTRE, Surveillance Kits
Tags: 1-wire, 2 Wire, 3-wire, earpieces, Surveillance Kits, Two-Way Radio Accessories