By Mark Olsen on March 29, 2021
Easily and reliably improve instant communications on the construction site with two-way radios and accessories
As a contractor you will appreciate ease of use, convenient features and clear reception found in most two-way radio systems. Two-way radios can help your entire team avoid errors, improve efficiency, meet deadlines, keep costs on budget and ensure worker safety.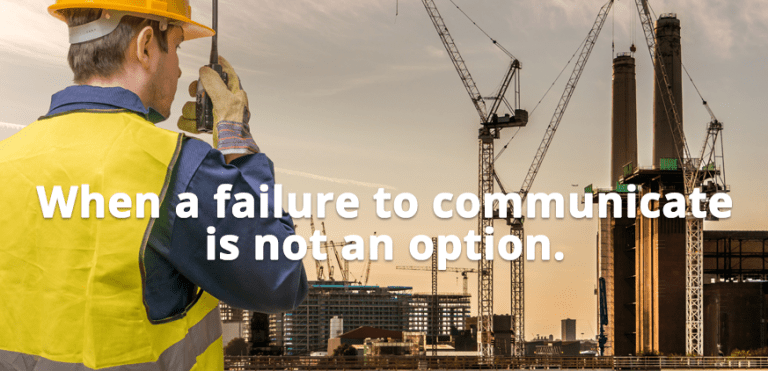 Uses for Radio on Construction Sites
Here are examples of how two-way radios and accessories can help users on the job site:
contractors and site foremen can instantly notify their team when they are unavailable and let everyone know the alternate supervisor to call when they need assistance.
better coordinate arriving machinery, equipment and supplies to ensure workers are positioned accordingly to maintain efficiency.
keep construction projects on schedule with instant communications. If a problem arises, users can instantly talk with each other to problem-solve and decide on action asap.
simplify the coordination of everyday tasks (e.g. electrical installations and wire pulling.)
manage material deliveries to easily communicate when and where materials should be delivered.
increase safety for workers as security, supervisors and first aid can quickly respond to emergencies.
avoid errors. If workers aren't clear on a project or a task, they can easily radio their supervisor to get clarification and keep their momentum.
With advancing digital radio technology, your construction team will benefit from a new level of radio communication performance. Unlike analogue radios, multiple group communications can occur simultaneously on the same channel using a digital radios with the security to ensure whatever privacy level you need.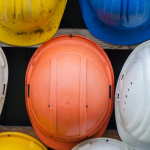 Radio Accessories for Construction
Common two-way radios accessories found on the job site include:
Construction Users
You can find these two-way radio users on construction sites:
Contractors & Decision Makers
Commercial Contractors, Residential Developers, Specialty Trade Contractors, Project Site Managers, General Contractors, Electrical Contractors, HVAC Contractors, Civil Engineers, Job Foremen, Plumbing Contractors, Residential Contractors, Construction Site Managers
Job Supervisors & Workers
Foremen, Job Supervisors, Site Managers, Electricians, Utility Installers, Site Surveyors, Architects, Plumbers, Flaggers, Engineers, Trade Laborers, Loaders, Roofers, Painters, HVAC Installers, Security Installers, Landscapers

Looking for Radios and Accessories for your Job Site?
View our products ideal for construction or contact us and we'll help you find the right accessory or introduce you to a Radio Dealer in your area.
About Impact Radio Accessories
Impact Radio Accessories is your #1 source for two-way radio accessories. We are a world leader in the design and manufacture of communication products including surveillance kits, speaker mics, radio battery chargers, headsets and adapters. Impact's accessories are trusted by demanding industries and applications such as public safety, security, construction, healthcare, manufacturing, transportation, hospitality and beyond. OEM quality radio accessories at aftermarket prices.Save
Category: Construction, LEARNING CENTRE
Tags: construction, headsets, mics, noise cancelling, Waterproof