By Cindy Danielson on December 14, 2020
2020 was a challenging year and we want to thank our valued partners for your continued support. The entire team at Impact wants to wish you and your loved ones a very Merry Christmas and Happy New Year.
We hope this holiday season is filled with joy, good food, and time spent with loved ones (even if it is virtually). When you reflect on the year that has been, remember there is reason to be optimistic about what lies ahead.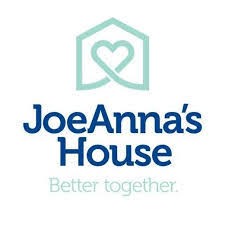 Giving Back to Our Community
As part of Impact's holiday tradition, this year we donated to JoeAnna's House. JoeAnna's House offers affordable, on-site accommodations for out-of-town families with loved ones receiving care at Kelowna General Hospital.
Holiday Hours
December 24th: Closed for Christmas Eve
December 25th: Closed for Christmas Day
January 1st: Closed for New Years Day
We look forward to working with you in 2021 and continuing to supply you with high-quality two-way radio accessories.
Christmas Cheer
The Impact team loves to have fun! Enjoy our festive message from our President, Mark Olsen and our Sales Team (Wes, Roland, Doug & Tina).
Impact's December Promotion
We've got some awesome blowout prices on Speaker Mics, Headsets, Surveillance Kits, and Adapters for Motorola, Kenwood, Hytera, Icom, Tait, Harris, Vertex, Bendix King and Sonim. Check out our December 2020 Inventory Blowout.
Enjoy our content?
You might also like:
---
About Impact Radio Accessories
Impact Radio Accessories is your #1 source for two-way radio accessories. We are a world leader in the design and manufacture of communication products including surveillance kits, speaker mics, radio battery chargers, headsets and adapters. Impact's accessories are trusted by demanding industries and applications such as public safety, security, construction, healthcare, manufacturing, transportation, hospitality and beyond. OEM quality radio accessories at aftermarket prices.
Category: Impact Gives Back, Impact Holiday Hours
Tags: Happy Holidays, Holiday Hours