By Cindy Danielson on September 24, 2020
Temperatures are beginning to dip which means that winter is almost here. Skiers and snowboarders will be hitting the slopes soon and ski resorts are planning their communication strategy. With COVID, two-way radios have never been more important as they are an effective tool to help employees and customers keep their social distance.
The right two-way radio accessories can make all the difference when it comes to enhancing the guest experience. This ski season will include a higher emphasis on employee safety and sanitation in addition to requiring rugged and waterproof accessories.
Impact offers a range of two-way radio accessories ideal for indoor and outdoor use at ski resorts.
Two-Way Radio Accessories for INDOOR Use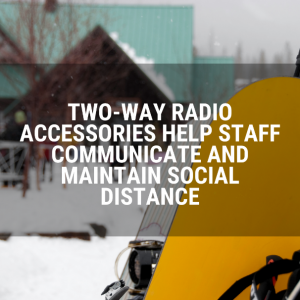 Resort employees working at the front desk, housekeeping, maintenance, and restaurant staff require two-way radio accessories that provide crystal clear communication and can be easily worn on a shirt collar or lapel.
Indoor resort staff are essential to the guest experience and need to respond to requests instantly. These are highly demanding and stressful positions – providing your team with the right radio accessories helps them relay information more efficiently.
Also read 4 Tips to Improve Radio Communications with a Mask.
12 Earpiece Options for Every User Preference
For indoor use, we recommend Gold Series Wire Surveillance kits with our unique Snaptight™ feature that allows users to select from 12 different and fully interchangeable earpiece options, making it the most cost-effective and hygienic solution on the market. Users choose which earpiece is most comfortable for them without breaking the bank.
Featured Products:
If you want to read more about how two-way radio accessories are used indoors at ski resorts, read our blog How Two-Way Radios Enhance Guest Experience at Ski Resorts.
Quick Tip: Not sure how to clean your Acoustic Ear Tube? Here are 5 Easy Steps.
Two-Way Radio Accessories for OUTDOOR Use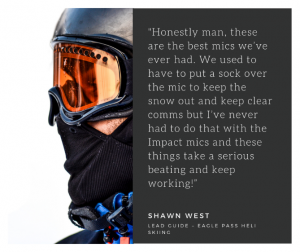 When guests hit the slopes, it's up to the ski resort staff to ensure their safety. Two-way radio accessories used by chairlift staff, safety patrols, ski instructors, guides, and employees working outdoors need tough, waterproof options. Impact's Platinum Series Heavy Duty Waterproof Speaker Mics are IP67 rated and come with a heavy-duty Kevlar™ coil cable, ensuring crystal clear audio in harsh winter conditions.
Featured Products:
Read our blog Waterproof Ratings: What the IP Numbers Really Mean to better understand IP-ratings.
Every year ski resorts employs thousands of staff that require two-way radio accessories. Impact radio accessories meet or exceed OEM quality and are priced 30-60% less. Impact accessories can help ski resort staff effectively communicate while keeping their social distance AND save thousands of dollars in comparison to OEM suppliers – without sacrificing quality.
Contact us today to discover how our two-way radio accessories would be ideal for a ski resort.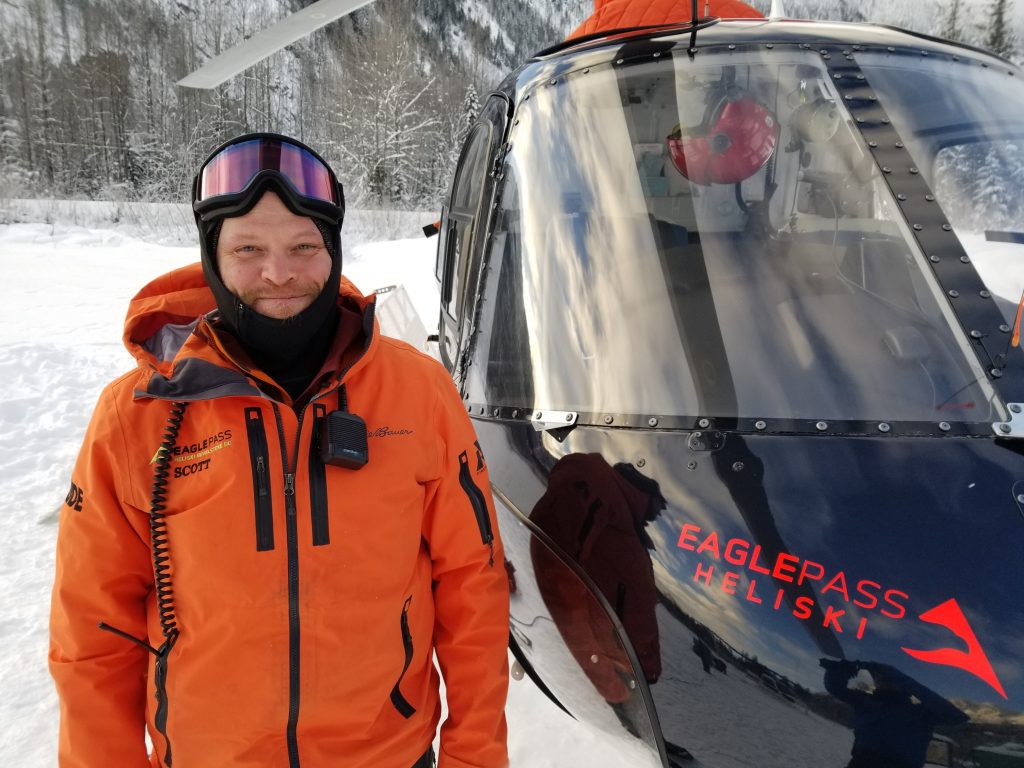 Like this Blog Post?
You may like these:
---
About Impact Radio Accessories
Impact Radio Accessories is your #1 source for two-way radio accessories. We are a world leader in the design and manufacture of communication products including surveillance kits, speaker mics, radio battery chargers, headsets, and adapters. Impact's accessories are trusted by demanding industries and applications such as public safety, security, construction, healthcare, manufacturing, transportation, hospitality, and beyond. OEM quality radio accessories at aftermarket prices.
Category: Headsets, Ski Resort, Speaker Mics, Surveillance Kits, WaterProof