By Mark Olsen on October 26, 2020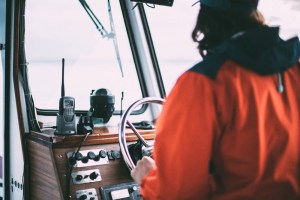 Are you thinking about purchasing two-way radios to improve communication in your workplace? Before making your decision, consider these six questions to ensure you choose the right equipment for your needs.
1. What is the current communication system in place?
The most common methods of communication in the workplace are landline phones, cellphones, email, and face-to-face, but each comes with their own set of limitations:
Landlines are stationery, rendering them useless for employees who are on the go.
Cellphones are typically not very durable (especially in harsh conditions), and the signal can be unreliable. While smartphones are commonplace, businesses are still opting for two-way radios. Read 5 Reasons Businesses Choose 2-Way Radios over Smartphones.
Emails require typing so efficiency is only as good as the person typing, response times can be slow and sometimes emails get lost (it's happened to all of us).
Face-to-face communication isn't always possible, and it can be time consuming to track down the person you need. With COVID, more people are trying to maintain social distance so face-to-face is even less commonplace than what it once was. Ski resorts demand durable two way radio accessories to help workers keep their social distance and communicate effectively.
In comparison, two-way radios are portable, rugged, and allow for instant communication. If you're experiencing issues with your current communication system, radios are a great option to consider.
2. Is my competition using two-way radios with success?
Think about your competitors – are they already using two-way radios to improve their productivity or customer experience? If so, you may be at a disadvantage.
Many industries rely on two-way radios to communicate quickly and effectively including public safety, construction, hospitality, entertainment and events, healthcare, transportation and more.
3. What are the conditions of the work environment?
Depending on your industry, there may be environmental hazards to consider. Fortunately, many two-way radios are designed for heavy-duty use.
For example, if your employees are working outside or in conditions that are wet or dusty, choose a radio with the appropriate IP rating for the work environment. Read our blog What IP Numbers Really Mean for waterproof and dust protection details.
4. Are there any safety concerns associated with the job?
Many radios have features that help to ensure the user's safety. For instance, people working in remote locations will benefit from a radio that has an emergency signal to call for help.
Public safety employees also need to be able to discreetly call for backup—a major advantage that two-way radios have over other forms of communication.
Radios are also effective in loud work environments as users can still communicate while protecting their hearing. Radios help users protect their voice (less yelling) and their ears while reducing hearing loss OH&S claims. Read the Importance of Noise-Cancelling Headphones for Occupational Health and Safety.
5. What kind of features do I need in a radio?
Once you've decided that two-way radios are an effective communication strategy for your workplace, consider the unique needs of your team. Different industries will have different requirements—retail workers need simple, lightweight communication devices, whereas construction workers will need heavy-duty equipment that can withstand harsh conditions. Why Two-Way Radios are Ideal for Construction.
6. What accessories do I need with my radio?
While radios themselves are essential to radio communications, radio accessories are important too.
Every radio user has varying needs for the type of accessories they need. Some users may need waterproof accessories (watch how Team USA put Impact's waterproof mics to the test on the ORACLE), others may need situational awareness earpieces, noise blocking or cancelling earpieces.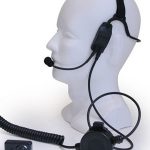 Sometimes specialty radio accessories are required such as Bone Conduction. With bone conduction, vibration in a user's jawbones and cheekbones allow them to hear sound as soundwaves bypass the eardrum completely, and sound is conducted to the inner ear through the bones of the skull. Bone conduction is ideal for police and tactical applications and users with hearing loss as it's compatible with hearing protection.
Make Your Investment in 2-Way Radios Worthwhile
Investing in two-way radios and their associated accessories can significantly improve efficiency, productivity, and safety in your workplace. By asking yourself these questions, you can ensure that you and your team will get the most out of your purchase.
Like this? You might also like:
---
About Impact Radio Accessories
Impact Radio Accessories is your #1 source for two-way radio accessories. We are a world leader in the design and manufacture of communication products including surveillance kits, speaker mics, radio battery chargers, headsets, and adapters. Impact's accessories are trusted by demanding industries and applications such as public safety, security, construction, healthcare, manufacturing, transportation, hospitality, and beyond. OEM quality radio accessories at aftermarket prices.
Category: Headsets, LEARNING CENTRE, WaterProof
Tags: