By Cindy Danielson on November 18, 2020
The two-way radio industry is full of acronyms and part codes. Understanding them can be rather complicated and you may wonder if you need to be a rocket scientist to figure out what they all mean. Don't worry, read on to learn the lingo!
We've been in the radio accessory business since 1999 and know a thing or two about what dealers and users want in accessories. While part codes may seem confusing, once you understand the logic, it actually makes a lot of sense!
Let's Help You Learn the Impact Lingo:
The first letter always indicates a radio brand
All accessories that connect with a two-way radio have their part code start with a connector type
The product series type follows to specify out three options: Platinum, Gold, or Silver Series.
Here's A Breakdown for Two Surveillance Kits:
M1-P2W-AT1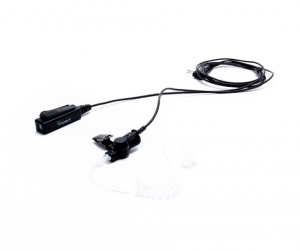 M1 = Connector type Motorola 2 pin
P = Platinum Series
2W= Two Wire
AT = Acoustic Tube
1 = Type of acoustic tube
Quick Tip: To determine if you need a one-wire or two-wire kit, count the cables coming out of the radio to determine if there are one or two wires.
Additional Resources
You may like these blogs too:
---
About Impact Radio Accessories
Impact Radio Accessories is your #1 source for two-way radio accessories. We are a world leader in the design and manufacture of communication products including surveillance kits, speaker mics, radio battery chargers, headsets, and adapters. Impact's accessories are trusted by demanding industries and applications such as public safety, security, construction, healthcare, manufacturing, transportation, hospitality, and beyond. OEM quality radio accessories at aftermarket prices.
Category: LEARNING CENTRE
Tags: Part Codes