By Mark Olsen on June 16, 2020
The use of two-way radio equipment at healthcare facilities is on the rise and its importance has become more prominent during the COVID-19 pandemic. Radios provide reliable, instant communication while helping people keep their distance. This is essential for medical professionals working at hospitals, assisted living communities, nursing homes, and as first responders. These frontline workers are the true heroes and they need radio accessories that not only help them carry out mission-critical communication but also protect them against the spread of the virus.

In the age of COVID-19, sharing is NOT caring when it comes to radio accessories. Medical professionals should not be using the same accessories so equipment with interchangeable options is a must. Impact is working hard to help front-line workers that can't social distance by providing several options for radio accessories and developing new solutions such as bone conduction earpieces that provide improved communication quality for those wearing masks. In addition, throat conduction mics also help front-line workers meet their changing needs.

If you aren't familiar with bone conduction, our blog What is Bone Conduction and How is it Used in 2-Way Radio Accessories? explains the technology.
Impact Two-Way Radio Accessories
Impact offers accessories for two-way radio equipment that complement systems at healthcare facilities and are the ideal solution for every budget and application.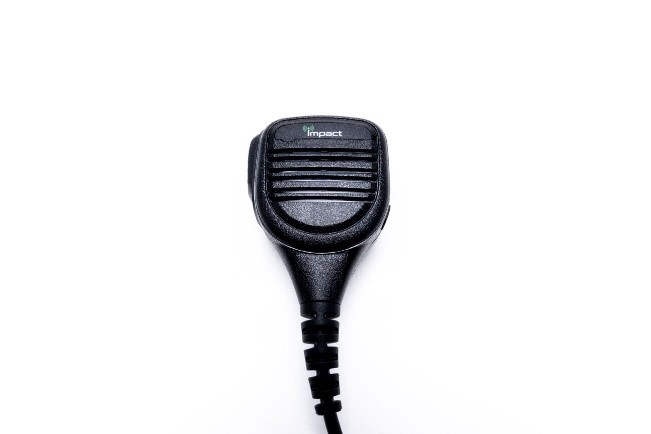 Benefits of Using Impact's Two-Way Radio Accessories
Clear and Quick Communication: With Impact's excellent digital audio quality, medical professionals can communicate clearly in their fast-paced environment. Impact has made four major quality improvements to ensure end-users benefit from the best performance in the field.
Warranty: At Impact, we design all our products and components and specify all manufacturing methods to ensure quality. They are tested no less than seven times by our Quality Control specialist and then tested again before being shipped.
Cost Savings: Impact's OEM-quality accessories are available at competitive prices. Get killer quality without breaking the bank!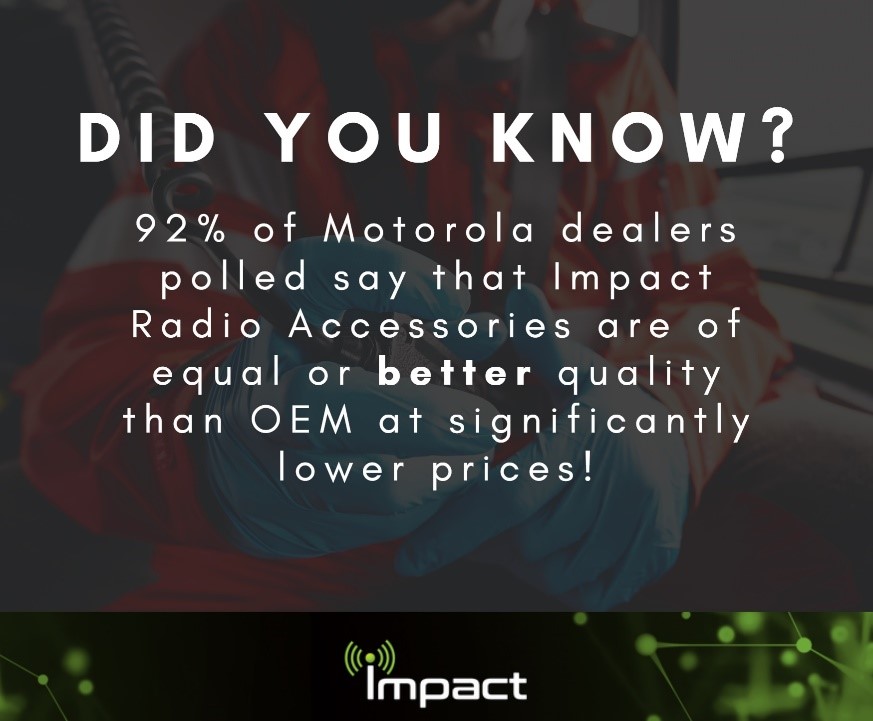 At Impact we are committed to supporting front-line professionals and are stocked with radio accessories our healthcare workers and first responders need.
Contact us today to discover how our accessories can help your front-line workers.
---
About Impact Radio Accessories
Impact Radio Accessories is a world leader in the design and manufacture of unique communication products including surveillance earpieces for a range of industries and applications, including retail, public safety, security, hospitality, and others.
If you have any questions or requests, we are here to help! Call or email our service department at 1866-525-9005 or sales@impactcomms.com
Category: Health Care, Medical Professionals
Tags: earpieces, Gold, Platinum, Silver, speaker mic